My tank is in need of a new light unit and this will document my progress, I will be using 6*3W High power LED's each with a colour temperature of 6000K, operating voltage of 3.4-3.8V and they draw 750mA of current. This is the circuit diagram: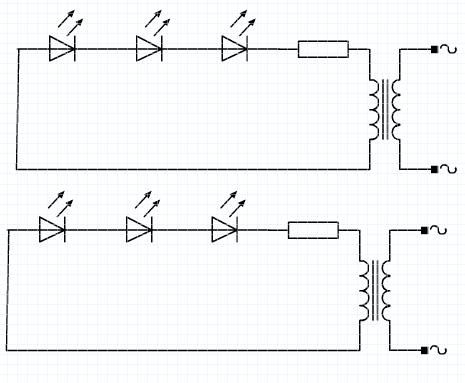 The next diagram represents the tank (whole white area) and the grey area the luminaire footprint, and the LED positioning:
The housing will be made from MDF, sealed with paint and lacquer, the LED's will be cooled with Aluminium heat sinks and PC fans.
The resistors in the drawings will actually be current controlled LED drivers, I couldn't be bothered to draw the whole unit out, so I just placed a resistor there to represent it.