just thought I'd post an evolution of my goldfish tank!
back in early February, before I got the luminaire and a background.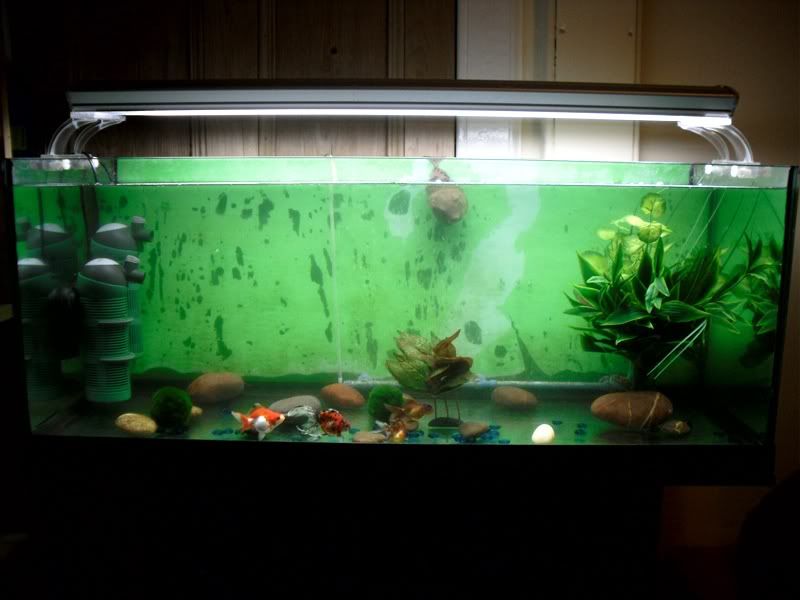 late February. I'd taken out the plastic crap plants that came with the tank second-hand, put in nice silk ones. also took out the ornaments (looked a little.. cramped and unnatural). added two mossballs (excess from my betta tank haha).
today.. well.. yesterday now. leveled my tank (if you look to the previous pics, water level is slightly uneven), and took the opportunity to change my background to black! like it much better now. :)
I've ordered frog's bit for my betta tank, so any excess is probably going to go in this tank. plus I'm investing in an external because the Aquaballs are a bit of an eyesore, I think. also in a couple weeks, I'll be taking that pop sock with bio rings in off and putting them back in my filter haha, I've just currently got some activated carbon pads in (had cloudy water and it was unsightly).