275 dreams
Posted:
Fri Feb 27, 2015 3:20 pm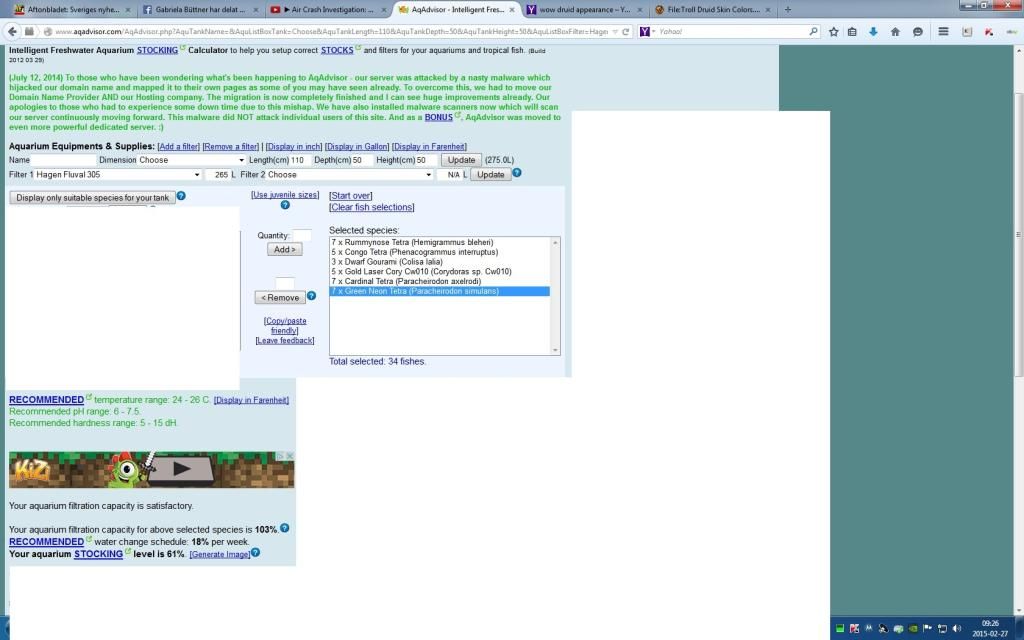 too many fish?
too cluttery ie too many species?
too many fish in the same "air space"?
species suggestions?
i don't like bigger fish - i'm hesitant about any species above 5-7 centimeters.
still just in the "planning/dreaming" stage with this fishtank, so tell me what you think!