This was my fly river/pig nosed turtle...i had him fer about 4 years until i had to move him on as he outgrew my tank and i didnt have room for an 8 footer......he went to a really good home! a customer of mine who had an 8'x3'x2.5' tank !!
as far as i know he is doing great and is just over a foot in size!!
I still miss him!!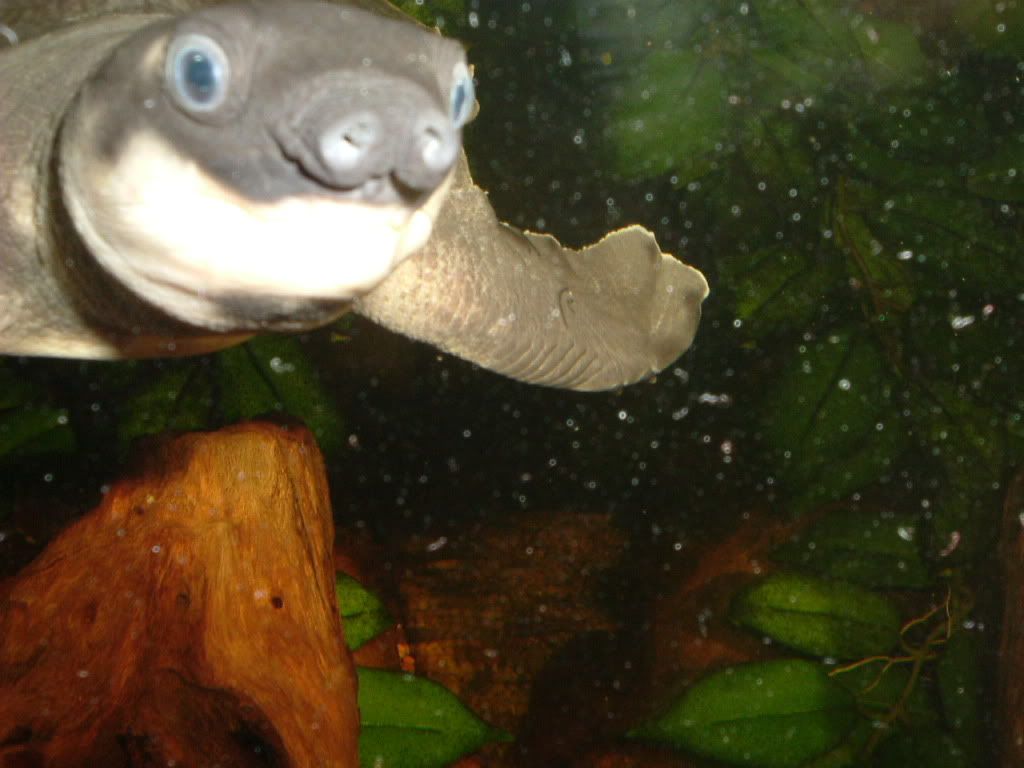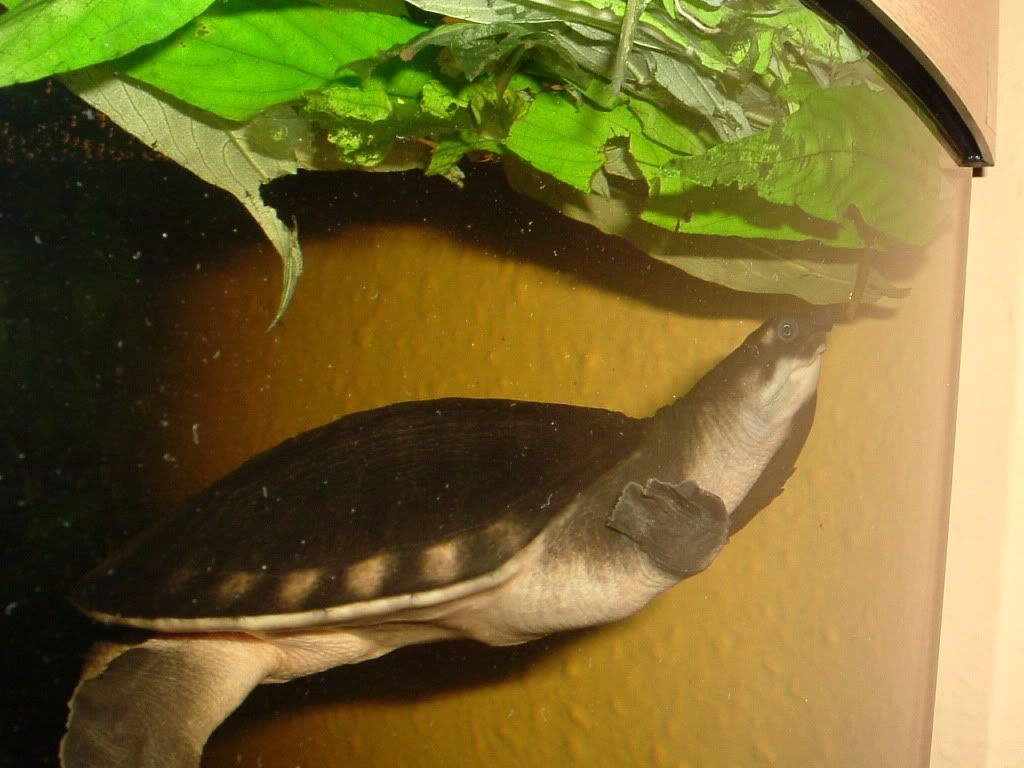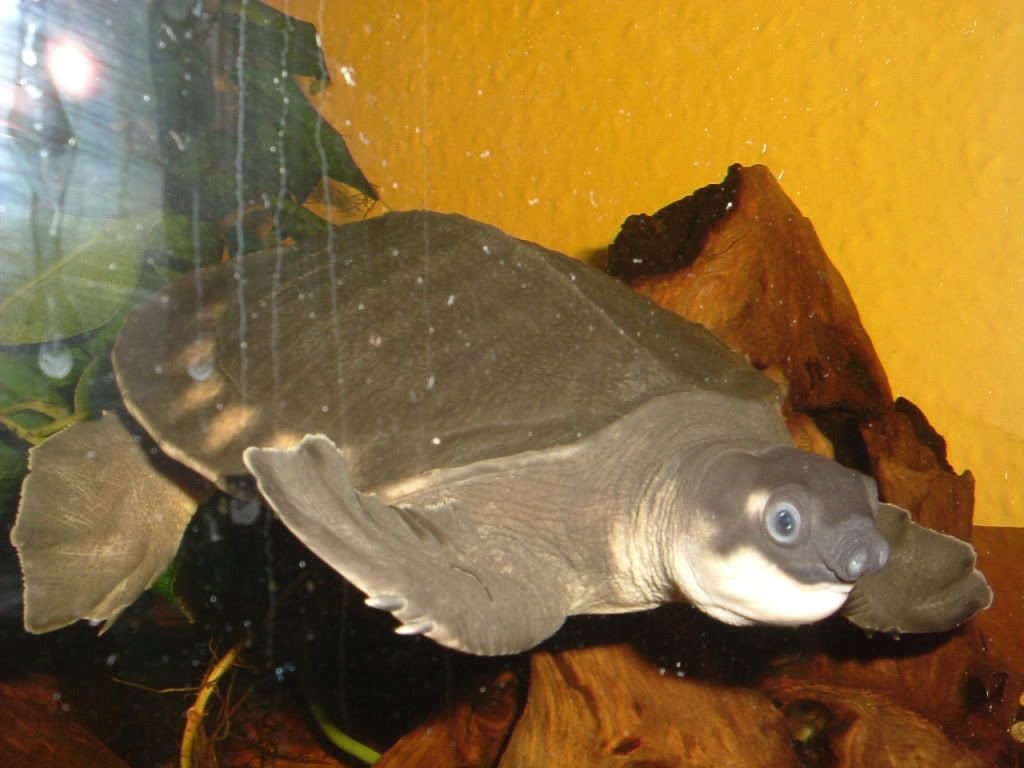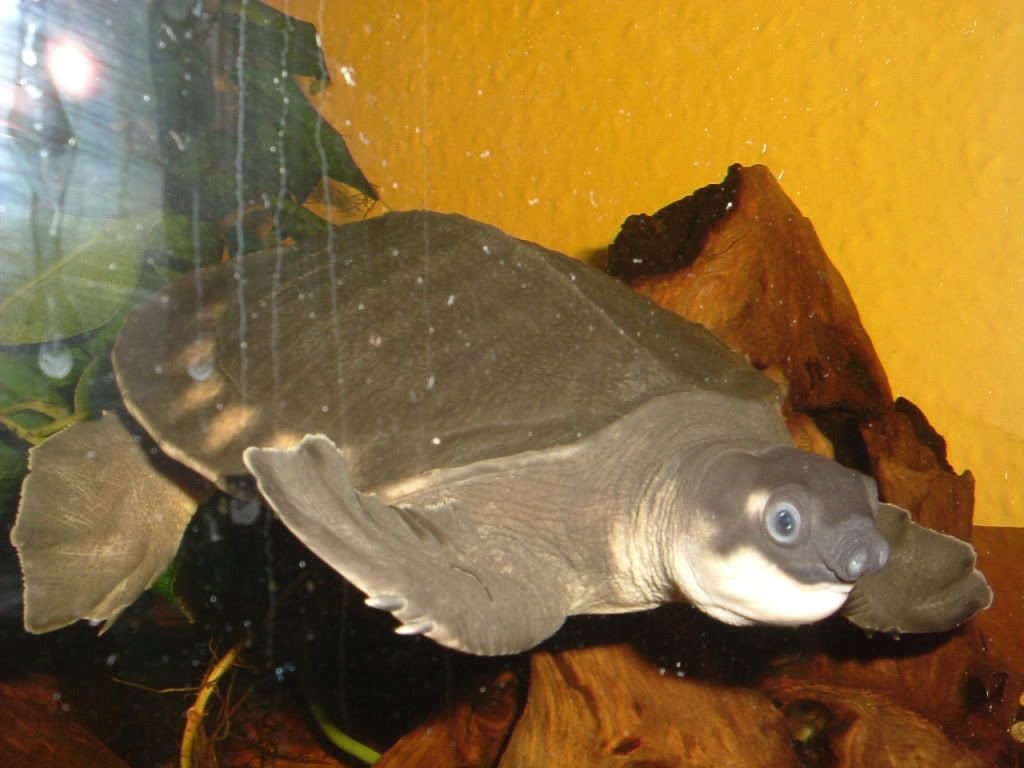 Had a choco cichlid in there too..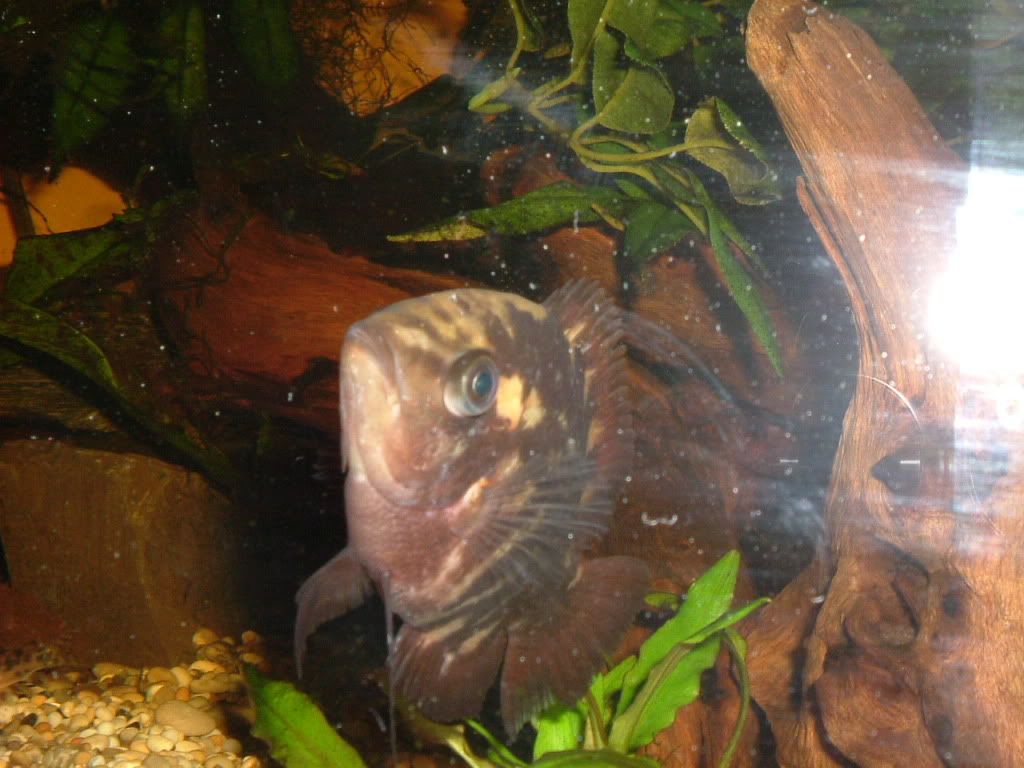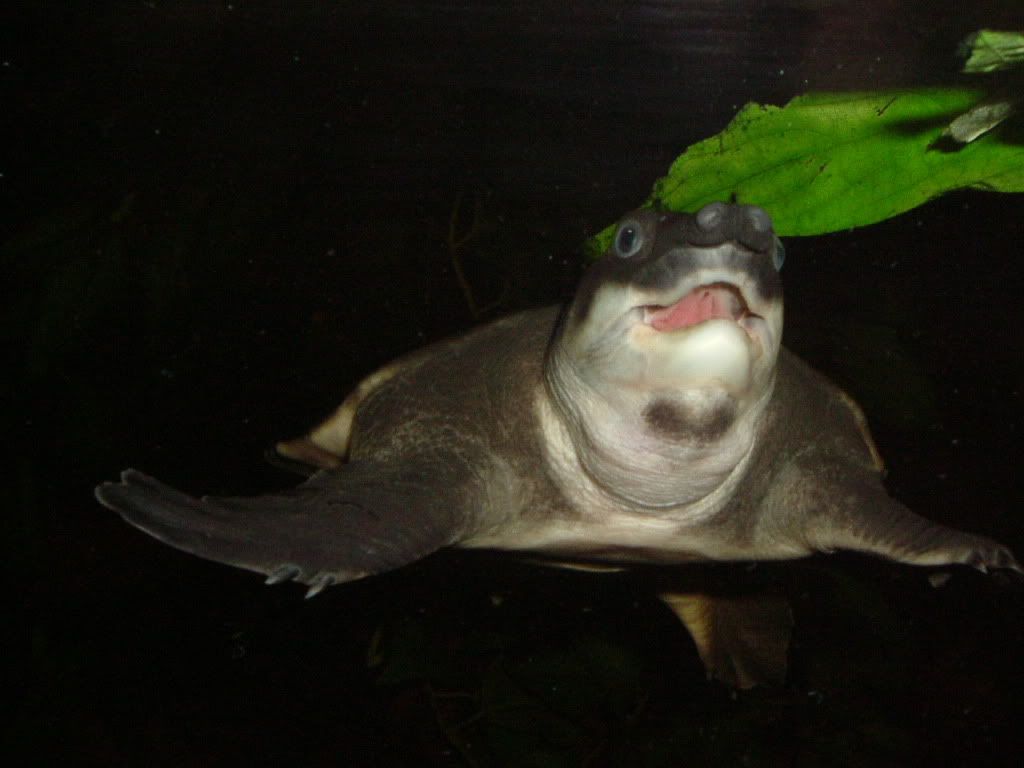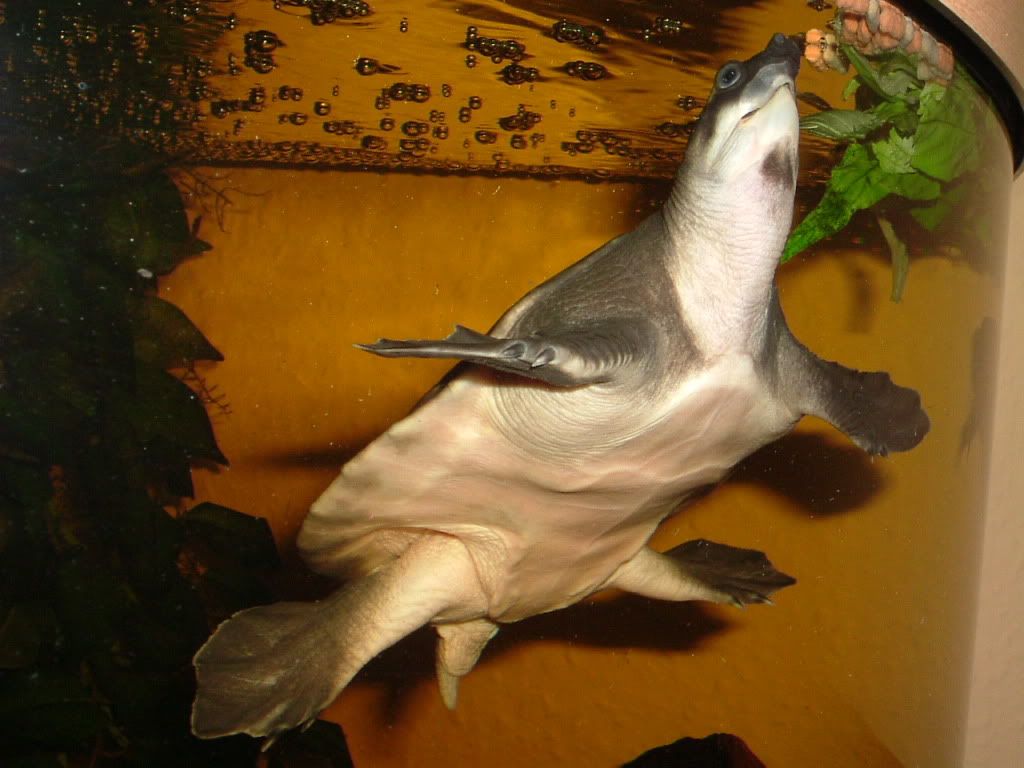 Eating Koi sticks!!