My marine tank is my new pride and joy, it is a Fluval Venezia 190 Corner Tank which i had as a christmas present off my husband.
It has 24kg of LR and 2" of live sand it is sumped with red sea prizm skimmer which contains activated carbon, rowaphos in the first chamber then a polyfilter inbetween 2 baffles, a DSB which contains cheato caulerpa in the middle chamber and a Ehiem return pump with LR rubble in the last chamber.
I am in a battle with phosphates and nitrates atm as they are leaching from my rock, im using rowaphos to get the phosphate down and doing regular water changes to help with the nitrates as they keep fluctuating from less than 5-20.
All my other parameters are stable ammonia,nitrites have been 0 for 4 weeks
My sg is at 1.025 and PH at 8.1 i think that is because im regularly doing water changes to help my nitrates.
This weekend just added some hermits, turbos and a cleaner shrimp this weekend to help with the algae build up and they all doing great.
Here is a couple of pics of my marine tank before adding the CUC;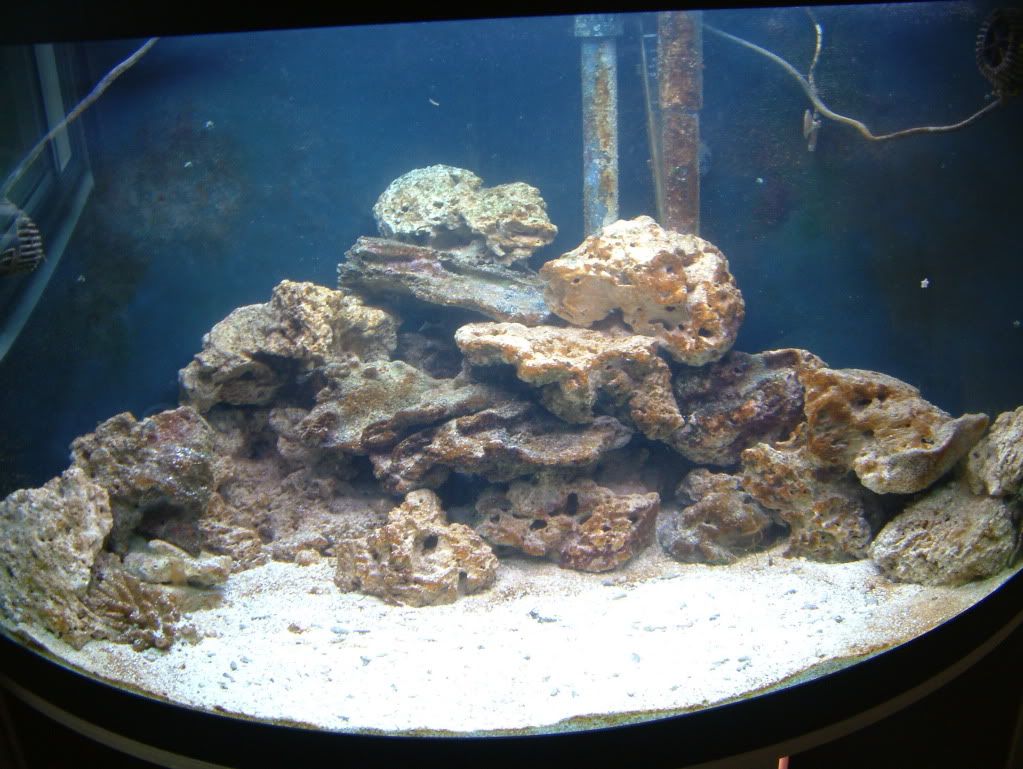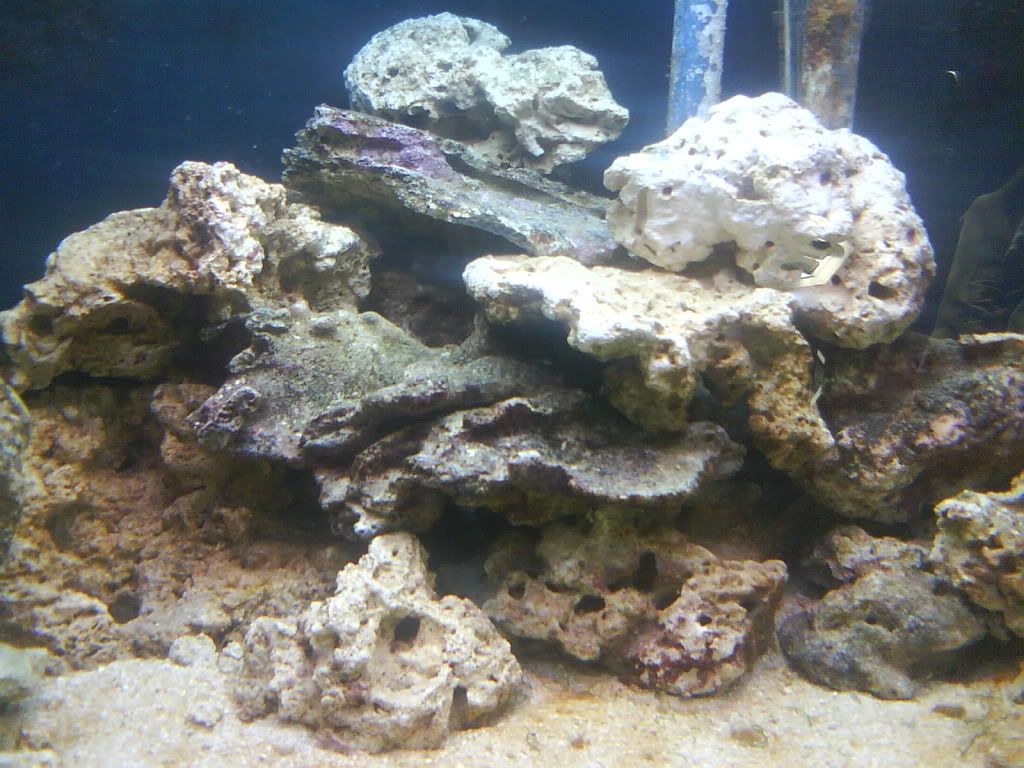 My Coldwater tank isn't that amazing compared to everyones so won't post pics of the actuall set up but I got a shubumpkin 2 yrs ago (sorry if i spelt it wrong) I think its getting too big for my tank now so i will have to say goodbye very soon
Don't know what im going to do with the tank when it does go thinking a frag tank or quaranteen tank something like that.
Here is a pic of my gorgeous fish friend
Thanks for looking
xXtoriaXx